Amandine Gardie
Wonder woman
Moctar Maïga
The Wizard
Doupando is a small Montreal business, made up of young parents, who knows the importance of reading in the development of toddlers. Through personalization, we set ourselves the goal of bringing a taste for reading from an early age, so that each child can recognize himself, can read and reread his story. This personalization allows us to contribute to filling an undeniable gap in children's literature, the lack of children's books for children of all ethnicities.
At Doupando, we believe that children's literature should be a reflection of society, closer to people and their history. Our personalized books offer children of all ethnicities a hero they can identify with: themselves!
Our first personalized book was created to wish "Good night" to your children! We know that bedtime is a special time, filled with calm and tenderness. The book "Good night", By Doupando, easily adapts to the evening routine, creating a pleasant moment of relaxation and gentleness.
Our second on Yoga is a fun activity book in which your child will recognize themselves as a Yogi in the presence of our 2 great companions. Throughout the adventure, they will develop their perception of breathing, coordination of movement, relaxation, calmness, concentration and much more
We are proud of Doupando, where the concept of personalization does not stop just at the child's first name, it goes further by personalizing each of their physical characteristics! So, in addition to reading a cute story to prepare for bedtime, your child will get to know and feel unique.
Our appearance in the media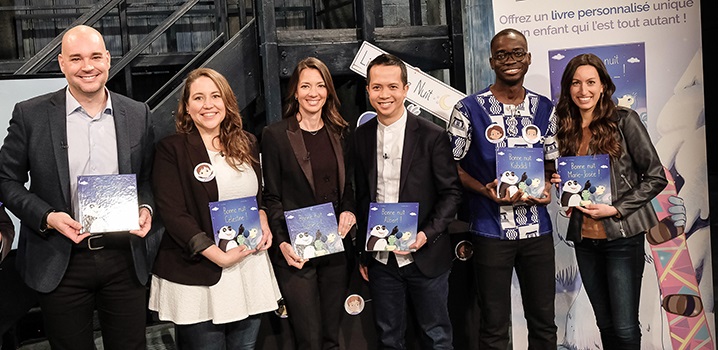 Photo credit : Yanick MacDonald
With our beautiful smiles, we are happy to have participated in the French version of the show "Dragon's Den" in 2019, especially happy to have received an offer from four great entrepreneurs who believed in our concept. To view our great experience, go to  ICI Radio-Canada Télé . 
About the book "Good night"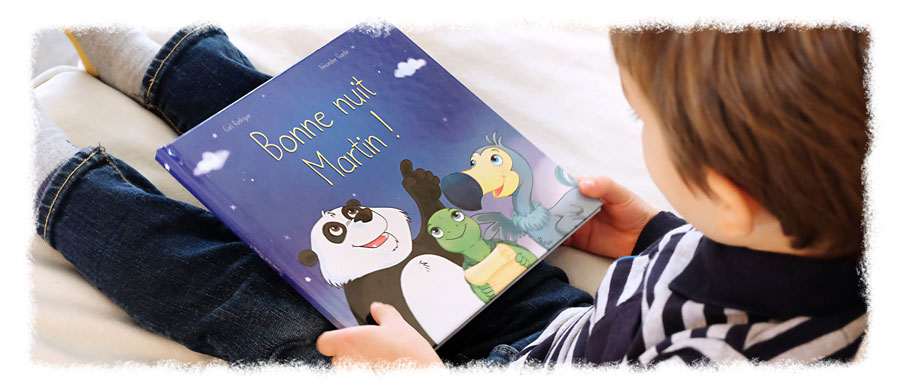 This fabulous tale tells the story of three cute characters, a dodo, a panda and a giant tortoise, who are on a mission to wish your child "good night". But how do you recognize it when you have never seen it? Is it a girl or a boy? What color is your hair? And his eyes? ... Once all the clues have been found, it is at the end of the book that the three friends will find your child (who will discover himself in drawing) to give him a big hug and wish him "Good night! ". Very colorful and told in a language allowing the child to enrich his vocabulary, The book "Bonne Nuit!" is an ideal gift for children from 2 years old!
About the book "Yoga"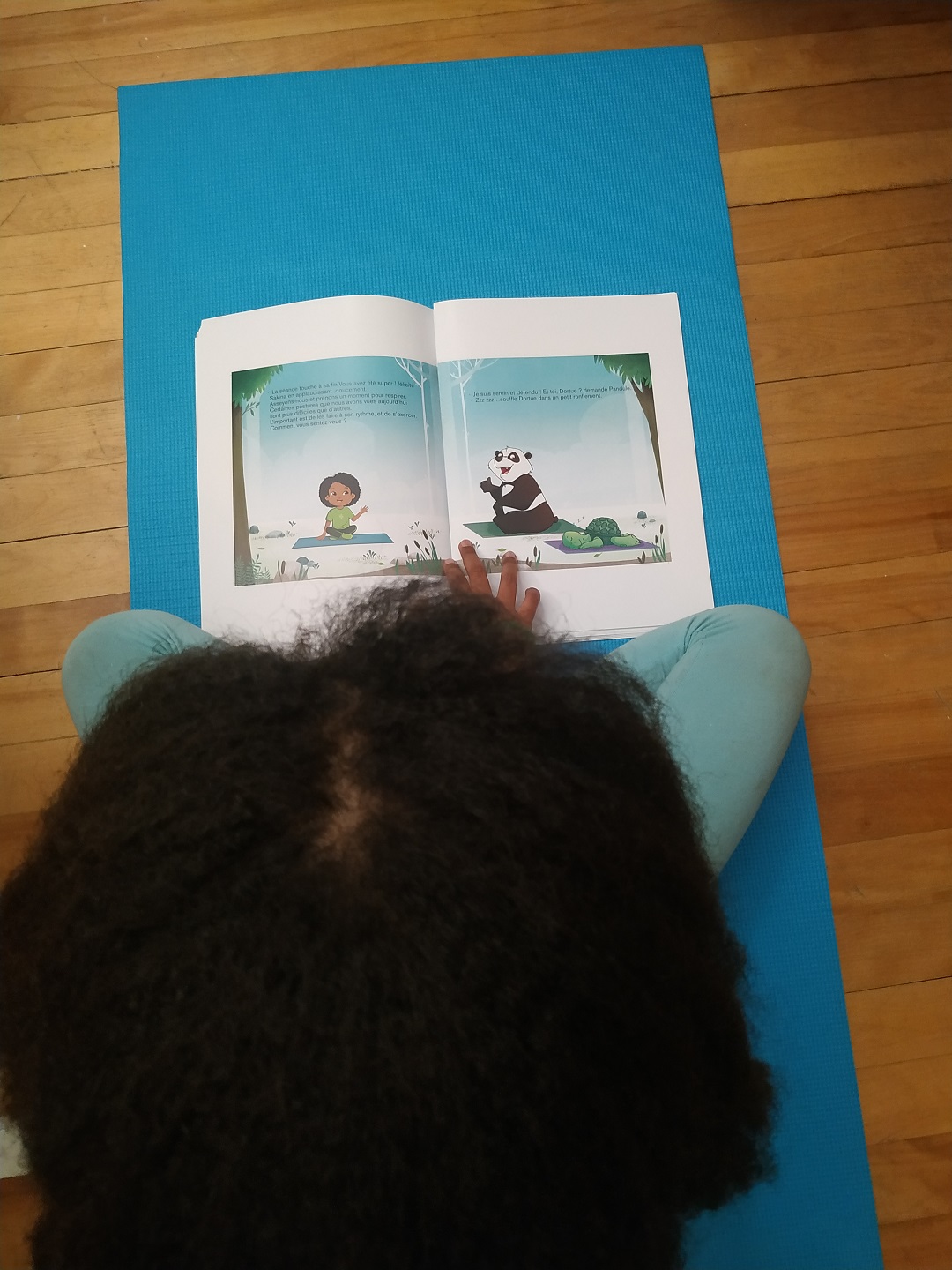 Through this amusing book, your child will learn yoga at their own pace. Together with Toddle the Turtle and Pandit the Panda, they will develop their perception of breathing, coordination of movement, relaxation, calmness, concentration and much more. The book 'Yoga' is perfect for children between 4-10 years old